What is a Clever Logger Notification Group?
We want you to know when there is a problem
Each Clever Logger can send out a number of different alarms – high temperature, low temperature, low battery, etc. The idea is very simple: we want you to know when there is a problem.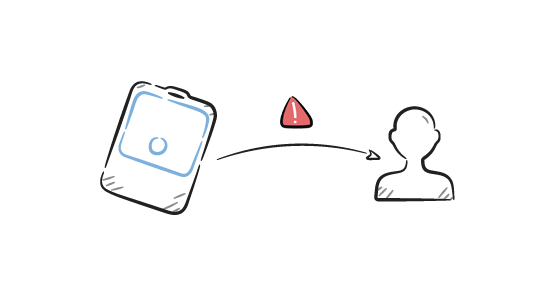 We notify as many people as you like if there is a problem
One of the great features of Clever Logger is that it allows you to have as many users as you like – for free.
That means we won't just notify one person of a problem. Instead, we notify as many people as you like.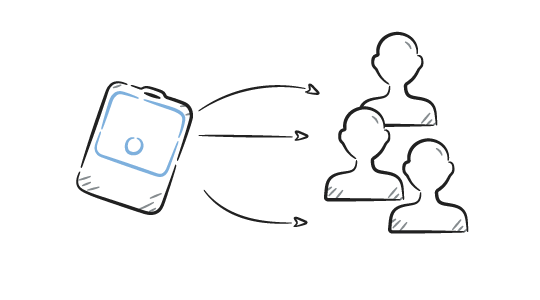 For bigger organisations, this could get complex
For a number of customers, we don't just monitor a single fridge, but many locations.
Clever Logger is really scalable, suitable for everyone from a small pharmacy to a major hospital. There are no limits on how many locations, or how many users.
We notify as many people as you like, for as many locations you have, if there is a problem.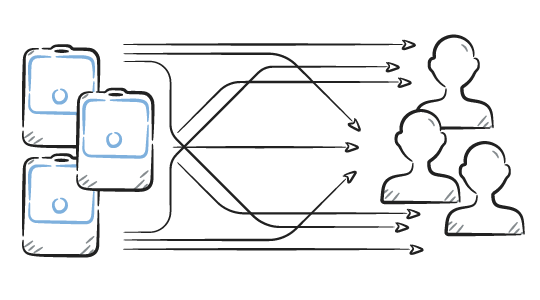 Notification Groups keep it simple
In Clever Logger we allow you to group users into a NOTIFICATION GROUP.
You link the notification group to the alarm type, and now everyone in the notification group is notified of an alarm.
(P.S. Users can belong to multiple notification groups, and multiple notification groups can be assigned to each alarm. You are about to find out what amazing things you can achieve with this)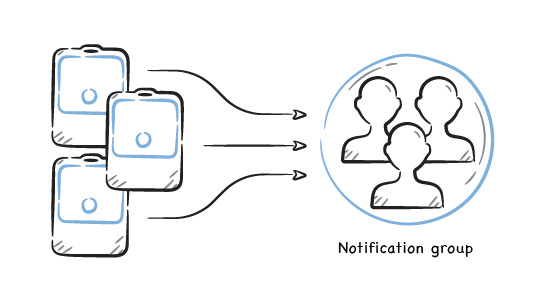 Two Default Notification Groups
There are two types of default Notification Groups
For every site, we automatically create two default notification groups – one for email and one for phone notifications.
By default, every existing user is added to both groups.
Also, by default, this group is assigned to all the alarms on all existing location.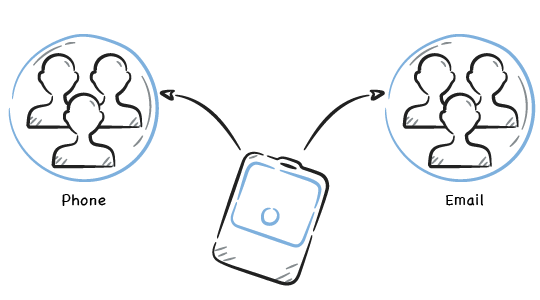 you don't have to use the defaults!
You can:
turn off alarms to a default notification group (as shown in the diagram)
turn off the automatic adding of new users
manually remove people from the default groups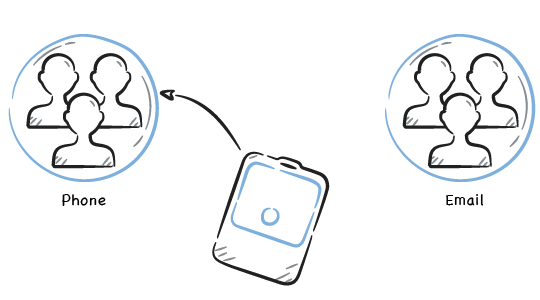 The default notification groups and default settings are suitable for the majority of small installations, but if you have multiple users, you may want to "tweak" the groups slightly.
The phone notification group should include all people who are able to respond to the problem, and they should have the Clever Logger app installed on their phone.
The email notification group should include all people who are responsible for fixing the problem, and all the people who need to know there was a problem.
If you only need to know that there was a problem (e.g. head office management), then turn off the repeat notifications.
When assigning a notification group to an alarm type, you can also specify:
if it is repeated,
how often it is repeated,
when it stops being repeated
The default settings for the two groups are different. Keep reading to find out more…

For the phone group, the aim is to get your attention until we know that you know there is a problem. We want to give you the chance to respond as soon as possible to minimise damage.
For the email group, the aim is to remind you until we know the problem is fixed, but we don't want to flood your inbox with emails. It is a slower prod that ensures you don't just acknowledge the alarm and then forget about it.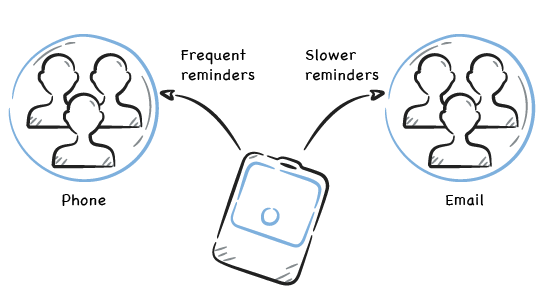 Why create your own notification groups?
One of the most common reasons for having multiple notification groups has to do with multiple departments, wards, or stores.
NOTE: Clever Logger also supports multiple sites that allow you to restrict who can see what. For more information on sites, click the link below.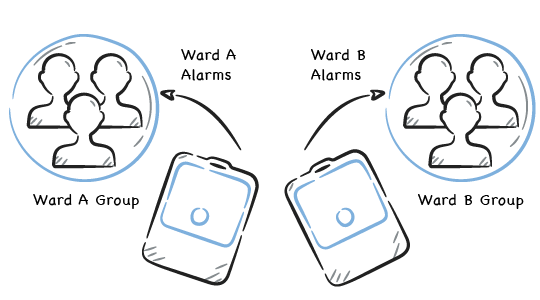 Another reason is if you have split responsibilities. For example, responding to temperature alarms could be the responsibility of the staff, but replacing the batteries could be the maintenance team's responsibility.
An extension to split responsibilities is about WHY someone is being notified.
If they are responsible for FIXING the problem, then they need reminders.
If they simply need to know that a problem occurred (e.g. for reporting) then they could have a single email sent to them with no repeating.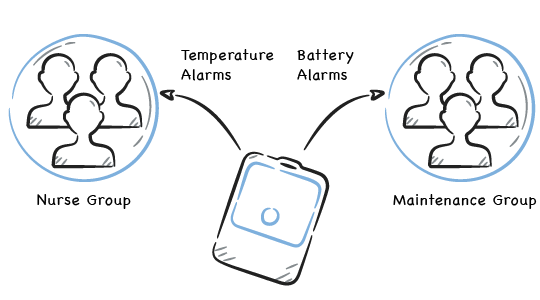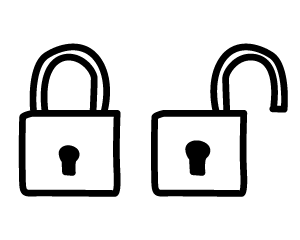 Understanding escalation delays and secondary groups