Please select one of the options below to help us help you!
Or press play on the video and I will walk you through the process and hopefully point you in the right direction!
Wanna take one for a test drive?
If you're not quite sure whether Clever Logger is right for you, we're happy to send out a Starter Kit for you to try, risk and obligation free.
Set it up, try it out, play with all the features and make sure that Clever Logger does everything you want it to. If you like it, then just pay the invoice and it's yours. If you decide Clever Logger is not for you, then just send it back.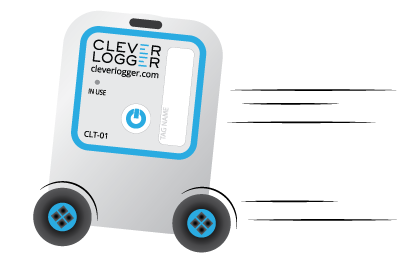 What if you change your mind?
Or order the wrong thing?
Or Clever Logger doesn't work for you?

Clever Logger has a Happiness Guarantee.
So, if you feel that Clever Logger is not right for you, you can just return it for a full refund.
No questions asked.
No credit card or Paypal? No problem.
We are always happy to accept purchase orders. 
In many cases, we will ship on receipt of purchase order so you get your Clever Logger straight away.
Call us on 1300 80 88 89 or send your order to [email protected]
Remember, Clever Logger has
no ongoing fees
!
Making everything that little bit easier...
Our goal is quite simple – we want to make your life easier.
That's why we try to include all the main online payment options (credit cards and Paypal), as well as purchase orders.
That's why we are happy to answer your calls or emails to ensure you have the best advice.
And we try to take all the "risk" by offering our free trials and happiness guarantee.
But don't take our word for it. Here is what others have said about Clever Logger.
What do people think about Clever Logger?
After purchase, Clever Logger buyers are sent an email from independent review company, YOTPO,
asking for their opinion about Clever Logger.

I love the way the logger communicates with me so I know what's going on. The set-up instructions were very clear and I appreciated the call about a week after we got it set up to see how we were going with it.

Easy to set up and reliable

It works great and the support line were so helpful and made call back calls to check everything … great customer service.

Very happy with my purchase and would definitely recommend Clever Logger to anyone not already using this type of device 🙂

Amazing products. I am going to order another set.

User friendly to set up & use. Competitively priced. Delivery has been next day. Support is the best. Very happy

Great proactive service, fantastic units for monitoring.

Saves time downloading the temp data and the online software is much more user friendly then any I have used previously

Clever Logger for Freezer. So great and easy - awesome customer service!

This temperature logger is so user friendly! We can just sit back, relax and let it do its thing. 5 stars!

Speedy delivery, simple setup and great features. Recommended!
Clever Logger Wireless Temperature Logger Starter Kits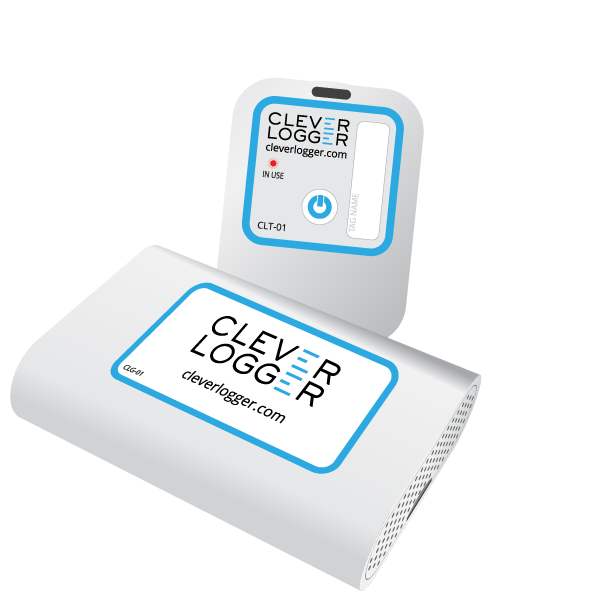 Everything you need to monitor a single location. Choose from a number of different loggers.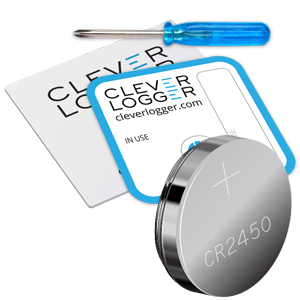 This kit contains a quality CR2450 coin cell battery, instruction card, a replacement logger decal (sticker) and handy mini screwdriver – everything you need to quickly and easily replace the battery.
Clever Logger CLT-01 Wireless Temperature Logger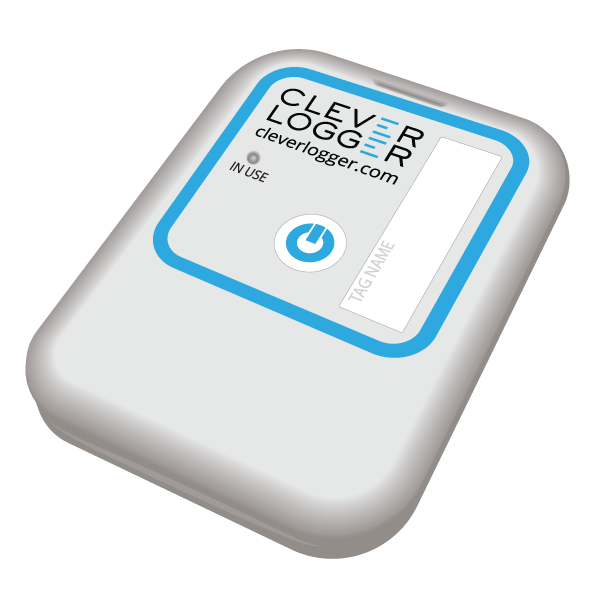 The CLT-01 is a sophisticated temperature-only logger. Features fast, reliable data transfer and 15,000 reading memory.