Sometimes, it may be necessary to move equipment from one site to another. Clever Logger makes this simple.

Open your gateway in the dashboard
Click on Gateways in the menu on the left, and select the gateway to be moved.
Click on Advanced Settings and then Change Site.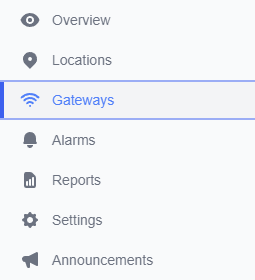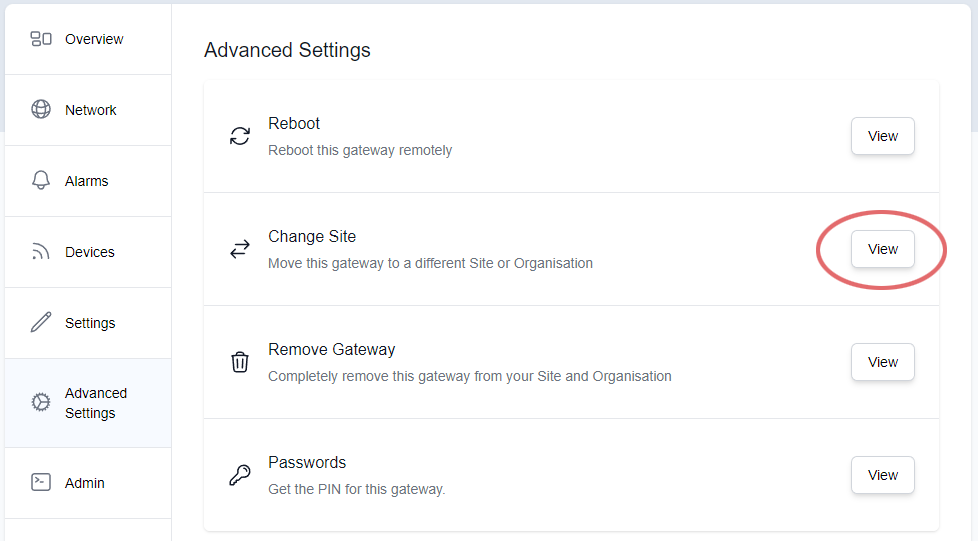 On the next screen, you can select the Organisation and Site that the gateway will be moved to.
In this example, we are moving the gateway from the ACME Sydney site to the ACME Brisbane site.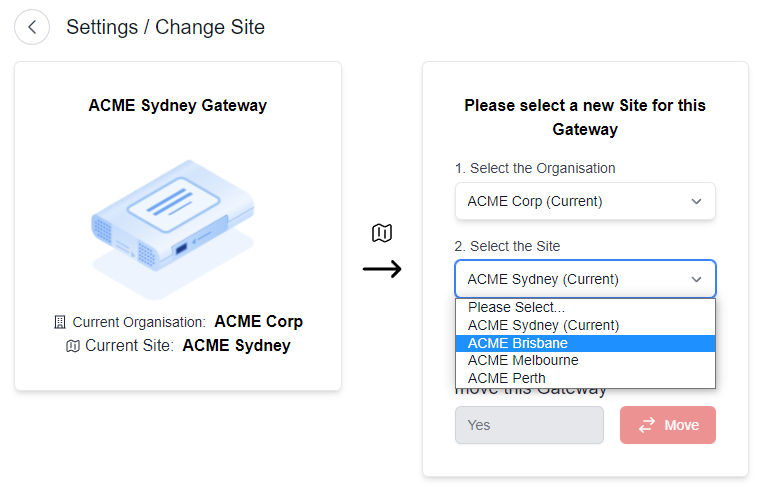 Confirm your selection by typing YES in the box.