Sharing the love - Part 1
One of Clever Logger's most exciting features is its ability to notify users when something goes wrong.
To add a new user to your Notification Groups, you must first Invite them to become a user.
Step 1. Sending an Invitation
Click on Organisation …
… and select your organisation from the list on the right (it will probably be the only name there).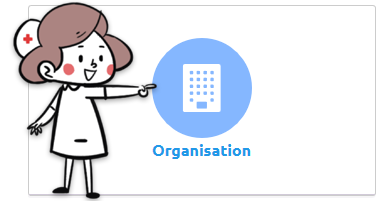 Step 2. Accepting the Invitation
The new User will receive an email with an invitation to log into Clever Logger.
Once they have accepted that invitation, their name will appear in the list of Users who can be added to Notification Groups.
They will also be able to download the app and log into it with their email address.