Help us spread the word and we'll pay you commission on sales
We want everyone to find out how easy temperature monitoring can be with a Clever Logger.
So we've introduced our Affiliate Program.
It's free. It's simple. And anyone is welcome to join. All you need is a
PayPal account
so we can pay you your commission.
Tell your friends about Clever Logger. Write about us in your blog or newsletter. Email your friends. And everywhere you mention us, include your special link to our website. That way we'll know you sent them.
If your visitor buys Clever Logger products, you'll get 10% of the product value credited straight to your PayPal account.
Fill in the form below to get started. Remember, there's no obligation and no minimum sales.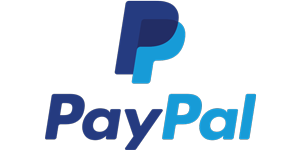 How to set up your PayPal account
If you don't already have one, creating a PayPal account is free and only takes a few minutes.
Who should become a Clever Logger Affiliate?
Anyone is welcome to become an affiliate, but it will be especially useful for those with contacts in the health and food service industries.
You are welcome to advertise your special affiliate link on your website or blog, include it in newsletters, etc. The more people that use the link to come to the web site, the more commission you can potentially make.
The commission on Clever Logger products is 10%.
This is based on 10% of the product price, excluding freight and GST.
Let's say you send us a customer who spends $290, which is made up of $250 for the product, $25 for GST and $15 for postage.
You will earn $25, which is 10% of the $250 product price.