Step 1. Create your profile
When you first go to cloud.cleverlogger.com, you will see a Sign In screen. Click on the create an account link.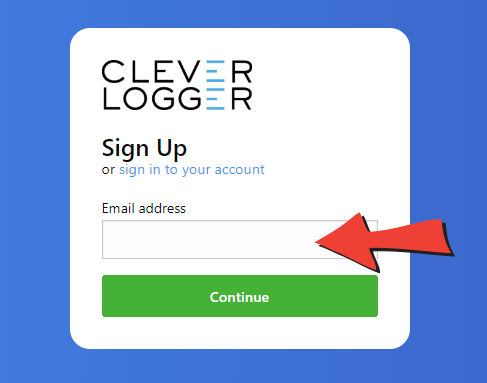 Enter your email address and hit the Continue button.
Almost there…
Check your email for a verification email.
Step 3. Enter your login code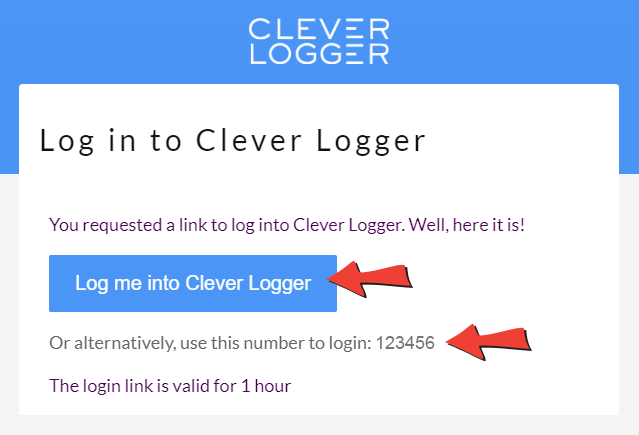 The email is sent straight away, but can sometimes take a minute or two to reach you. Be patient. If you can't find it, check your spam or junk folder.
The email looks like this.
You can either click the Log me into Clever Logger button, or copy the 6-digit Verification Code into the Almost There form from Step 2.
The link and verification code will expire after an hour.
If you need another code repeat previous steps.
Step 4. Enter your details
Enter you first and last names. 
Tip: If you are using an email accessed by multiple staff members (e.g. [email protected]) use the company name as an identifier.
Your First Name: CompanyABC
Your Last Name: Reception
Click the Verify button to continue.
Step 5. Create your organisation
Fill in your organisation details and click Create Organisation. And that's it.