Clever Logger is super scalable
Clever Logger is great for a single fridge, but it's powerful enough to handle a whole chain of pharmacies or clinics, each with multiple fridges.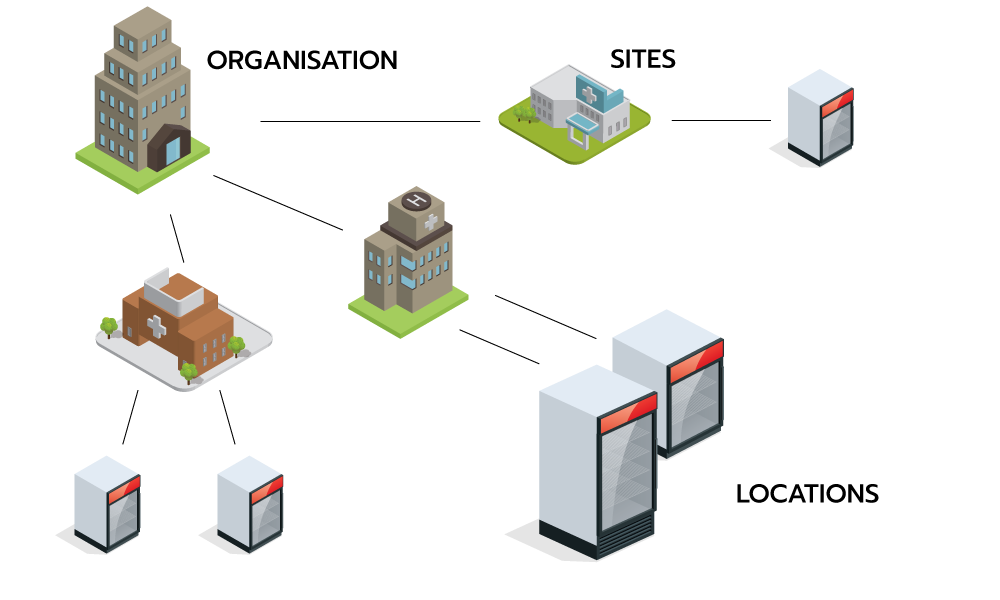 A single Compliance Manager can receive automatic reports about every fridge in the organisation, while local managers at each site can receive reports (and alerts) about just their own fridges.
Use the Settings menu to manage Organisations, Sites, Users and Groups.
Give your new site a name.
The description is optional.
Click the Create Site button to finish the process.

Site name, Users, and Notification Groups