A quick link to your data
Many people find the quickest and easiest way to open the Clever Logger web site on their computer is to make a shortcut on the desktop or in the browser.
This then means they simply need to click on the shortcut to immediately have access.
NOTE: If you close the browser window without logging out then you will still be logged in next time you visit the site. This is generally great (i.e. fast and easy) but if you don't want other people to have access to the data then make sure you log out each time.
Option 1 - Bookmark Clever Logger​
Creating a bookmark to a webpage is very simple. On most browsers, just press Ctrl+D and the page you're on will be saved. You can then find the page by going to the Settings icon of the browser and choosing the Bookmarks section.
Option 2 - Use the Bookmarks Toolbar
Most modern browsers will have a Bookmarks Bar than be permanently displayed at the top of the page. This is a great place to put links to frequently visited websites.
Turning on the Bookmarks Toolbar
If the toolbar is not already showing on your browser, look for a link in the Settings menu.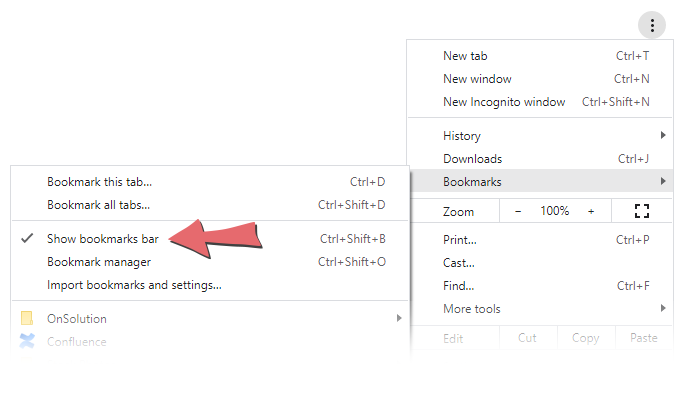 In the Microsoft Edge browser, the toolbar is called the Favourites Bar, but it works exactly the same.
In most browsers, the bar can be switched off and on by pressing Ctrl+Shift+B.

To add a site to the bar, just drag the Padlock icon to the bar.
You can rename the new bookmark by right-clicking on it and choosing the option from the dropdown.
Option 3 - Create a desktop link
Shrink your browser window to where you can also see your computer's desktop.
Drag the Padlock icon from the browser's address bar to a free space on your desktop. This will create a shortcut to the site that you can double-click.