Clever Logger uses a simple system to log you into your device…
Enter your email address
Receive a code via your email
Enter the code on the device
You need to do this the first time you log into each device – you work computer, your laptop, your phone, etc. 
But you should only have to do this ONCE.
However, some people report that they have to do this EVERY TIME they log in.
Here's what we think might be happening…
Are you browsing in Incognito/Private mode?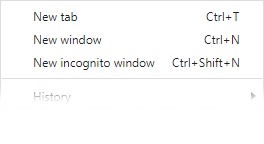 Most modern browsers have a private browsing mode. Some browsers even operate in this mode by default – e.g. Firefox Focus.
The trouble with this is that your login information gets wiped from the browser every time you close it down. And then you have to go through the whole email code thing again.
What's the solution?
Use a different browser just for Clever Logger. 
We respect your choice to protect your privacy. Keep using your protected mode for regular browsing, but bookmark Clever Logger in a regular browser and only open that when you want to view your Clever Logger dashboard. Apart from your login details, Clever Logger does not store or track anything else about you.
Are you logging out each time?
There is a Sign Out button at the bottom of the dashboard main menu.
If you use this button to sign out, you will need to sign in again with a new email code.
Do you have an aggressive anti-virus or privacy program?
We haven't actually seen this in action, but we can imagine that some anti-virus/privacy software might "clean" the browser settings after each session, which would delete the Clever Logger sign in information.
Check your settings to see if they are too aggressive.
Are you on a virtual network?
Again, we haven't seen this directly, but we think that some virtual networks might destroy browser settings by default. 
Ask your IT people if this is the case.
Clever Logger's email sign in code system provides a combination of security and ease of use. It's not meant to be annoying.
So if it's bugging you and none of these suggestions helps, call us so we can help you track down the problem.