Understanding Food Safety Standard 3.2.2A and how Clever Logger simplifies compliance
The Food Safety Standard 3.2.2A is a critical regulation designed to uphold the highest levels of food safety in businesses across the food supply chain. One essential aspect of this standard is the requirement to keep accurate food temperature records, ensuring that food is stored, prepared, and served under safe conditions. In this article, we'll break down what Food Safety Standard 3.2.2A is, and how Clever Logger can make compliance a breeze for your food business.
What is Food Safety Standard 3.2.2A?
Food Safety Standard 3.2.2A is a regulation aimed at ensuring food businesses follow proper food handling practices. This includes everything from the transportation and storage of raw materials, to the preparation and serving of finished food products.
What types of businesses need to comply with Food Safety Standard 3.2.2A?
Any business involved in the handling, preparation, or sale of food must comply with this standard. This includes restaurants, cafes, catering services, food trucks, grocery stores, and manufacturers.
What are the key requirements of Food Safety Standard 3.2.2A?
The standard sets various requirements, including:
Safe food storage methods
Proper food handling techniques
Cleanliness and hygiene in the food preparation area
Employee training in food safety
Accurate and reliable food temperature records
Why is temperature monitoring so crucial in complying with 3.2.2A?
Inadequate temperature control is one of the leading causes of foodborne illnesses. Proper temperature monitoring ensures that food is stored and prepared at safe temperatures, reducing the risk of bacterial growth and spoilage.
How does Clever Logger help in complying with the food temperature records requirement?
Clever Logger automates the process of temperature monitoring and record-keeping. With its easy-to-use interface and robust reporting capabilities, Clever Logger allows you to:
Automate Temperature Tracking: Sensors continually monitor temperature conditions and update records in real-time.
Instant Alerts: Receive immediate notifications if temperature conditions breach pre-set limits.
Comprehensive Reports: Generate detailed reports with time-stamped records, making compliance checks straightforward.
Data Storage: Clever Logger securely stores your temperature data, ensuring it's readily accessible for audits or internal reviews.
Read more about Clever Logger and Food Safety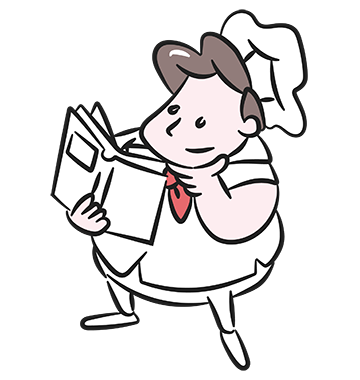 Is Clever Logger hard to set up?
Not at all. Clever Logger is designed to be user-friendly. Setup usually takes just a few minutes, and you don't need any specialised training or equipment.
How secure is the data stored by Clever Logger?
Clever Logger takes data security seriously. All the data is encrypted and stored securely, ensuring that it is only accessible by authorised users within your organisation.
Can I integrate Clever Logger with other compliance or operational tools?
Yes, Clever Logger will shortly offer API integration, allowing you to easily incorporate it into your existing operational workflow.
Food Safety Standard 3.2.2A sets the stage for stringent food safety practices, and Clever Logger makes it easy for businesses to meet those requirements, especially concerning temperature monitoring and record-keeping. With automated tracking, instant alerts, and secure data storage, Clever Logger streamlines the compliance process, allowing you to focus on what you do best: running a successful food business.
So what do I need to comply with 3.2.2A?
Head over to our Shop.
There are two parts to Clever Logger – loggers and gateways.
The loggers sit in your fridges and cool rooms and measure the temperatures. They broadcast their temperatures using Bluetooth.
The gateway sits outside the fridge. It is connected to power and to the internet. It hears the temperatures being broadcast by the loggers and saves them to the internet. A single gateway can handle multiple loggers.
If you are not sure what you need, give us a call on 1300 80 88 89.