Clever Logger scales with you
Clever Logger has features to help manage multiple sites or wards. You can choose if you want a centralised or decentralised approach.
Our team are also experts in helping you achieve a smooth rollout.
Please contact us on 1300 80 88 89 or fill in the contact form so we can contact you.
Here are some examples of organisations that we have assisted...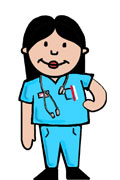 Major Sydney Public Hospital
Clever Logger allowed each ward to be individually notified of problems, while allowing centralised reporting.
This ensured problems were quickly rectified and a large amount of reporting time was saved.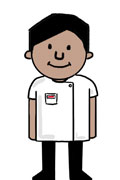 Nationwide Pharmacy Chain
Each pharmacy saved a large amount of time through Clever Logger automated reporting.
The chain benefited in knowing that every pharmacy was implementing best practice in every store.
Live data, immediate problem notification and remote access to results are all key benefits when running trials.
Clever Logger has revolutionised how data integrity can now be maintained.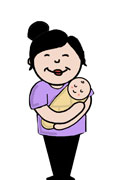 National Fertility Clinic
This IVF company has centres across Queensland, Victoria and New South Wales. Clever Logger monitors their medication fridges and keeps the nurses and scientists up to date daily, while head office IT can receive monthly data summaries from all sites.
Infinity Pharmacy Group wanted a solution for 90+ stores
Advice on how many gateways and loggers you may need, and where they can be located.
Sending the equipment either to you or directly to site.
Creating the accounts for you
Walking through the installation with each site
Custom documentation for your staff
Training webinars
We do have a volume discount available, but it's not large. The reasons for this are:
We try to keep our prices as low as possible for everyone.
We want to maintain our high level of support for you and ensure all your sites are fully up and running.
You will have a team member assigned to you to ensure the rollout is as quick and easy as possible.
If you would to find out more about Clever Logger, you are most welcome to give us a call on 1300 80 88 89.
Or we can contact you. Just fill in the form below and we'll be in touch ASAP.