Sick of wasting time downloading vaccine temperature logs?
How much time do you waste each week checking your vaccine fridge?
What if there was a logger that did it ALL for you?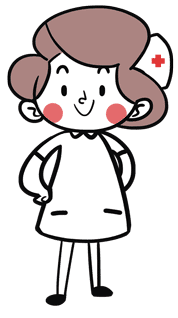 No Time Wasted Downloading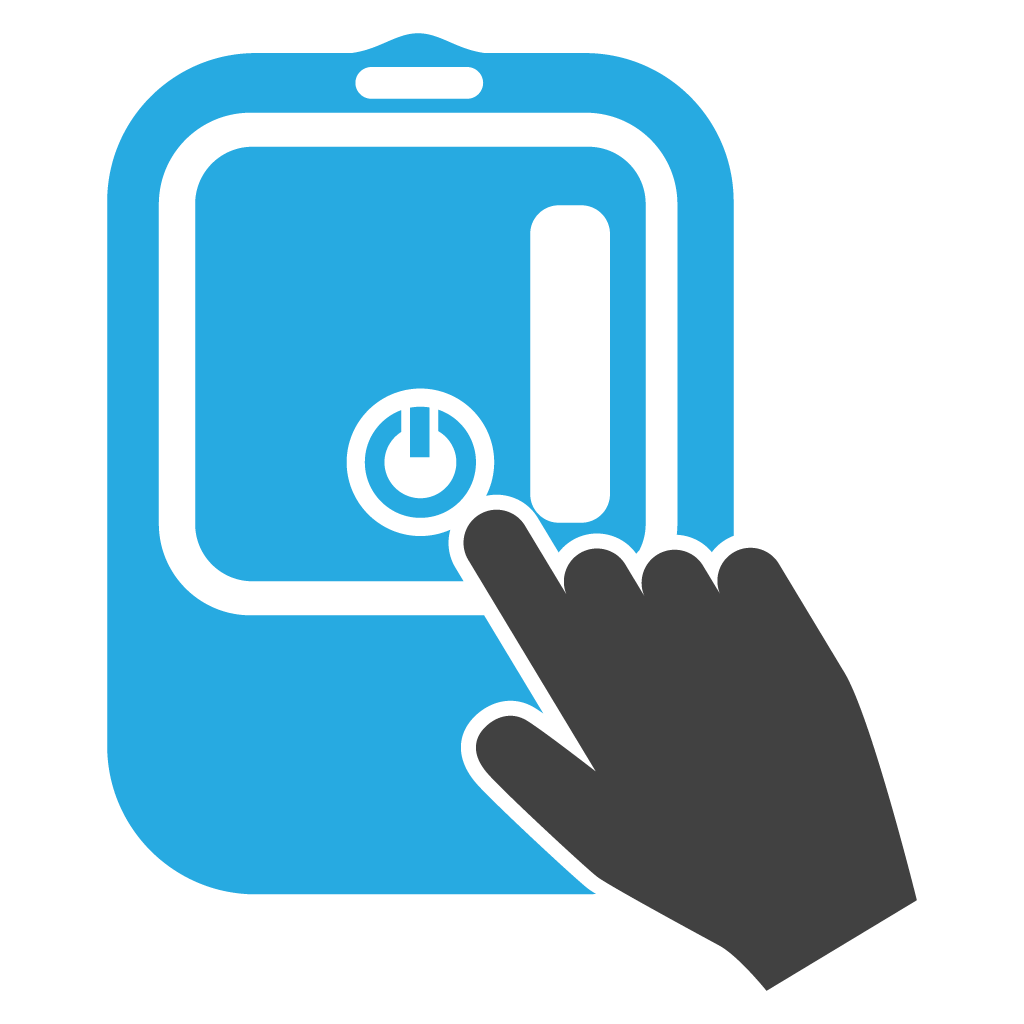 Set and Forget Logging
Aaaahhh! Who left the door open?!?
If something goes wrong, you'll know straight away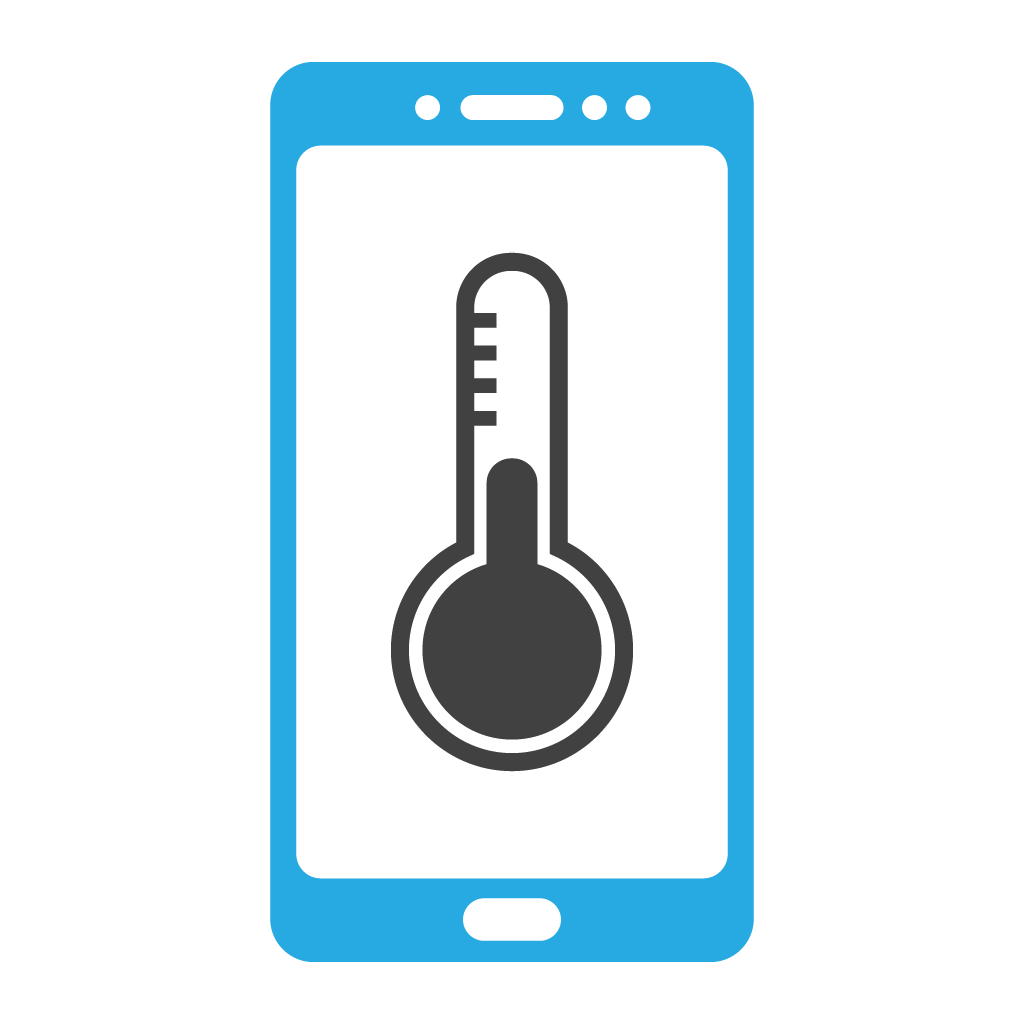 See Temperatures Anywhere
Get Immediate Alerts About Problems
... so there's time to save the day
But what about the paperwork?
Are you spending too much time running reports?
Hey, this is CleverLogger so the reporting is all automatic (of course)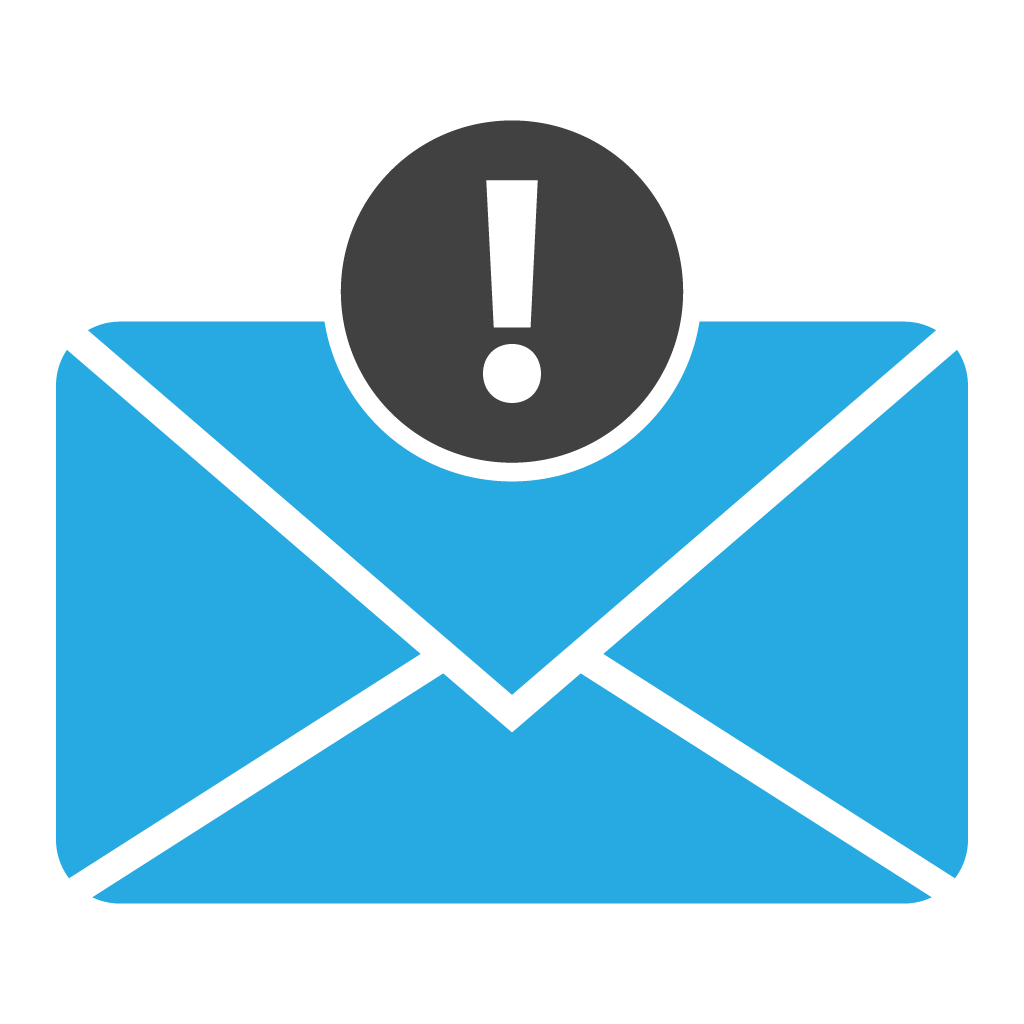 Get your temperature reports automagically by email
(Yes Queenslanders, you can have them twice a day)
And you get to choose the type of reports that suit you best:
Daily min/max
Graphs
Spreadsheets
Alarms
What people are saying about CleverLogger
A recent conversation from the Practice Managers' Facebook Group ...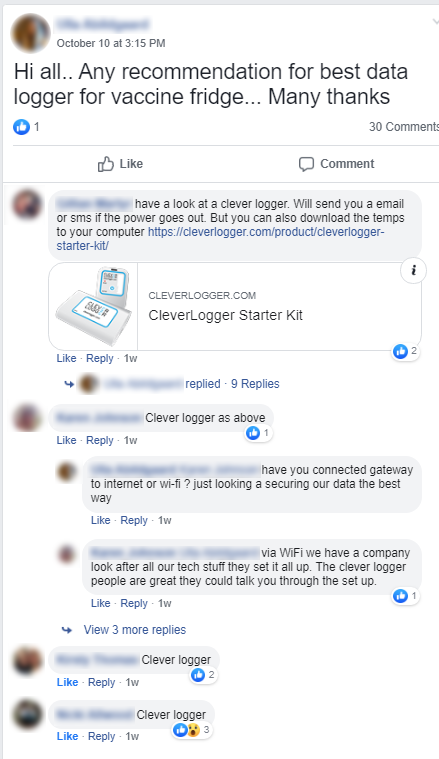 Now let's put those vaccines to use
Single fridge systems are under $300
No, really.
CleverLogger will monitor your pharmacy or medical centre fridge (without you having to do anything) and send you automatic reports (without you having to do anything) and send you alerts if something goes wrong (in time for you to do something) for under $300.
No ongoing costs.
CleverLogger is as easy as 1, 2,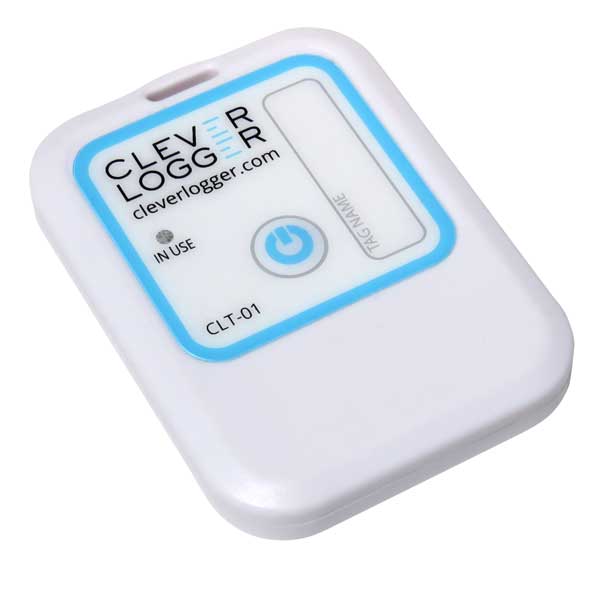 Simply place the Logger inside your refrigerator. The Logger will record temperature readings and automatically transmit them to the Gateway.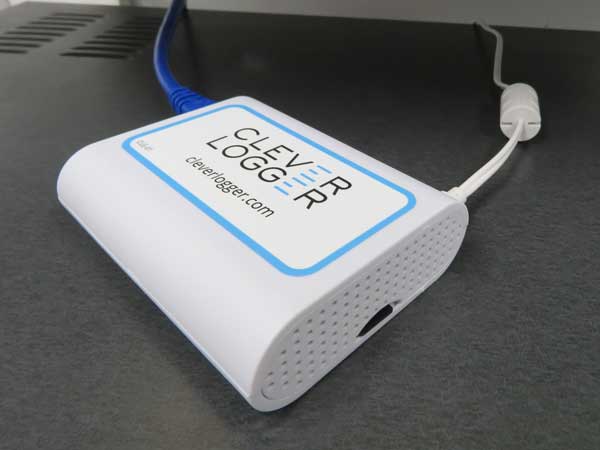 The Gateway sits nearby and is connected to the internet. It receives data from the Logger and uploads it to the internet so you always know what the temperature is.
Receive immediate notification of problems to your email and phone, view current and historical data, and download reports. Works on Mac, Windows, iOS, Android and Linux.
CleverLogger is developed and supported right here in Australia
You'll get expert advice, fast delivery and great support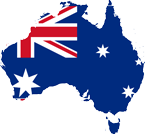 If you have any questions, call us on 1300 80 88 89