There are 4 data points, 10 minutes apart, all showing 2°.

A lot of programs would draw a line on this graph like this …

But what if what really happened was this …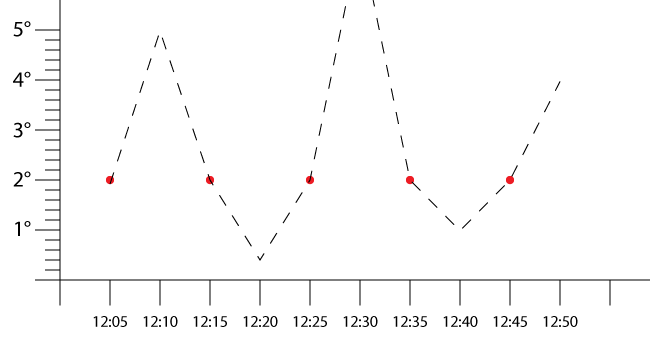 It is a mistake to assume intermediate data from data points.
And you know what they say about assumptions.
So Clever Logger graphs will tell you what we know without any guesses.