This is the Clever Logger CLT-01 logger.
It is a fantastic budget logger, with excellent accuracy, strong Bluetooth communication and robust construction. However, it has one downfall – it doesn't tell us the battery status.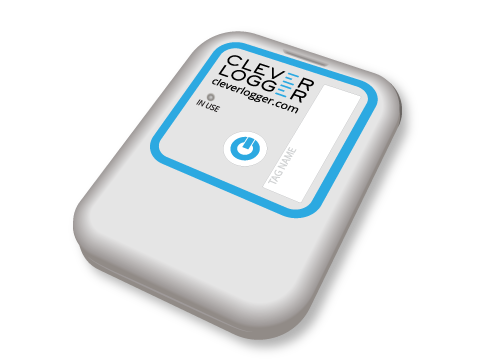 The low battery alarm
To get around this, we instead set a reminder alarm that will begin 12 months after the logger is activated. We know that the battery in the logger should last at least 18 months, so we are confident that by changing the battery every 12 months, users should never have a flat battery.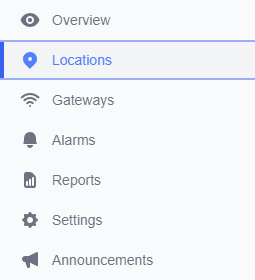 Checking the battery status
You can check the status of your logger in the Clever Logger dashboard.
Click on Locations in the menu, then click on the logger you would like to check.

In the top right corner of the screen is an Options button.
Click on this and select Battery Status.
In the Battery Status panel, you can see the last time the battery was changed and when it will need to be replaced. For the CLT-01 logger, these dates will be 12 months apart, for the reasons previously discussed.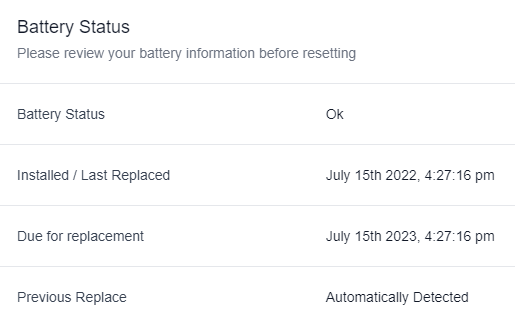 I changed the battery and the alarm didn't go away
While the CLT-01 doesn't report the battery voltage, it can tell us when a battery voltage changes significantly – e.g. when a low battery is replaced with a new one.
Sometimes, however, this change is not detected. If you have recently changed the battery and the low battery alarm doesn't go away, you can manually notify Clever Logger that you have installed a new battery.
You will find this option at the top of the Battery Status panel.
Choosing this option will reset the Installed and Due dates in the Battery Status.