Clever Logger is designed to be the easiest way to log data for any user. However, the Clever Logger team understand that it can be quite daunting when installing an unknown system for the first time – that is why Clever Logger comes with straightforward guides to help you through each step when setting up.
Many of the pages have built in documentation that can be accessed on the right hand side of the page.
You can access the online help, training videos, and printable manual by via the Help page.
Or you can always contact us directly via email or phone if you can't find the help you are after.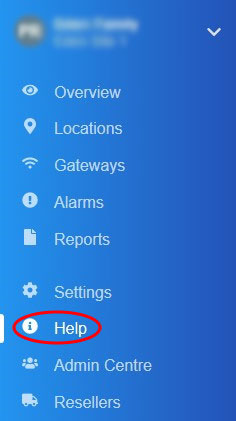 If at any point of time you are curious or are wanting a helping hand with your Clever Logger – use the 'help' feature to assist you in searching for relevant information.
This can be found on the Clever Logger side bar.
Pick a Clever Logger subject
By clicking the 'Help' button you will have access to the Clever Logger guide and contact page.
We recommend first looking through the documentation page to find answers personally written by our expert Clever Logger team.

Clever Logger Documentation
When viewing the Clever Logger documentation page you will gain access to articles on how to get started, how to use and frequently asked questions regarding your Clever Logger.
We recommend reading through these topics to become familiar with Clever Logger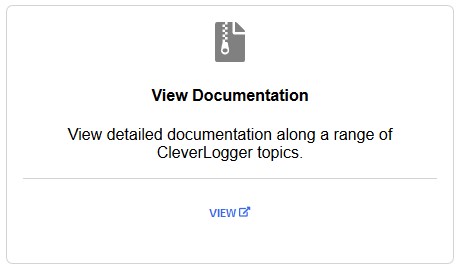 Clever Logger Contact Page
If you cannot find what your are looking for in the previous subjects – you may wish to contact one of the friendly Clever Logger team members.
You will have the option to either call or email the Clever Logger team.